Luxury apartment Palms and Pools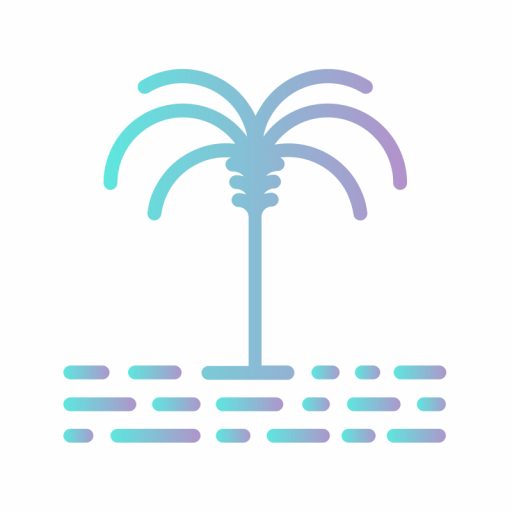 Are you planning a tropical vacation with your family, relatives or friends?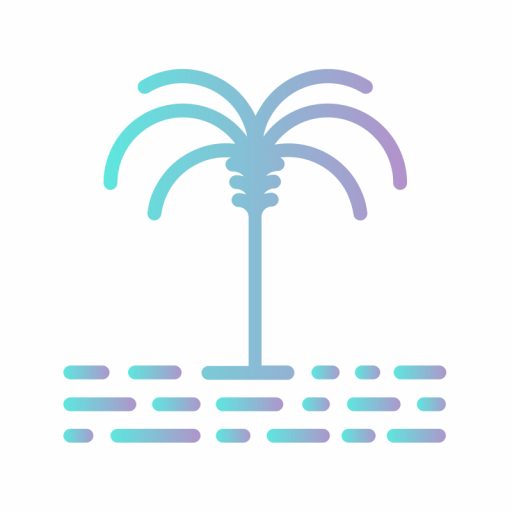 Palms & Pools is excellent for all travelers seeking tranquility, luxury and love the good way of life!
Palms & Pools Apartment is a spacious and luxurious accommodation spanning 120 square meters, perfect for 4 guests (with the option to accommodate up to 6 upon request). With an open floor plan, the apartment features two modern bedrooms and two connected bathrooms with toilets. Located on the ground floor, this corner unit offers expansive ocean views.
Guests can relax on the large covered porch or the huge terrace and garden, with plenty of comfortable seating options to take in the breathtaking views of the swimming pool and ocean. Each evening, enjoy a stunning sunset from the comfort of the apartment. There is even the chance of spotting playful dolphins in the morning.
The apartment features a fully-equipped, modern kitchen and living area, with an open plan layout that seamlessly transitions to the covered porch for the ultimate outdoor dining experience. Guests can enjoy a meal al fresco while taking in views of the resort pool and the Caribbean Sea.
The apartment boasts a modern yet cozy decor, and the master bedroom features a top-quality king-size bed (Caresse), bed tables, ample storage space, and a walk-in closet. The master bathroom is connected to the bedroom and is complete with a rain shower, double sink, and toilet. Additionally, there is a separate washroom within the master bathroom that includes a washing machine and dryer.
The apartment's kitchen is equipped with everything you need to prepare a perfect meal, including a cooking top, American refrigerator with water, dishwashing machine, oven, microwave, Nespresso coffee machine, and toaster.
Palms & Pools Apartment is a privately-owned and self-catered property, and the essentials like 1st toilet paper, trash bags, hand soap, dish soap, dish tabs, sponge, bed linen, and towels (including beach towels) are provided for your convenience. However, guests should pack or purchase their personal hygiene items and any other necessities they may need during their stay.
Furthermore, the apartment is wheelchair accessible, ensuring that all guests can enjoy their stay with ease.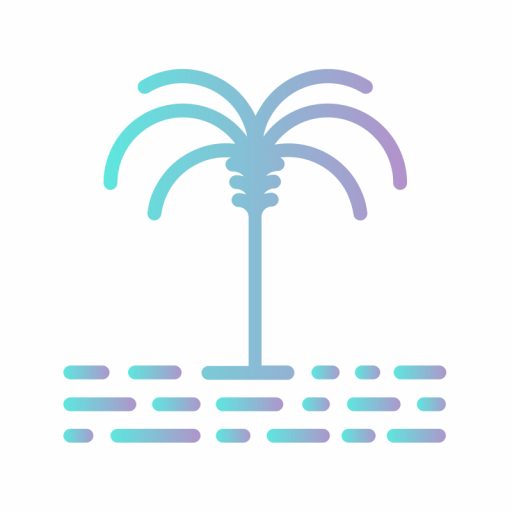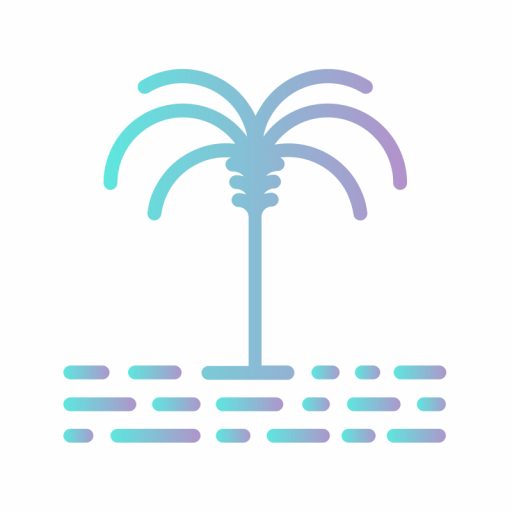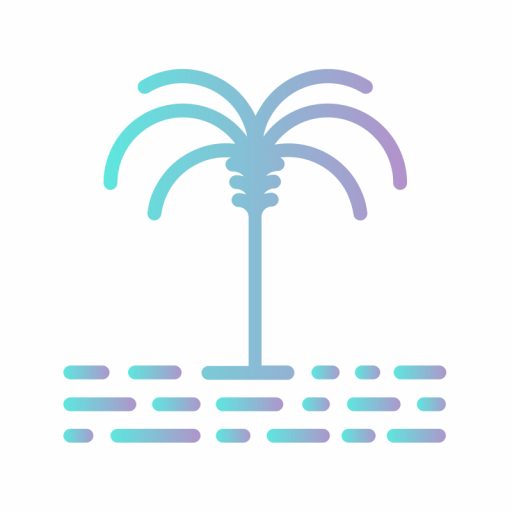 Palms & Pools is located on the top location of Curaçao
The Curaçao Ocean Resort offers an oasis of tranquility within a luxurious and safe living environment. Various facilities such as a private beach and a spacious swimming pool with a sea view contribute to the living and recreation pleasure. The Curaçao Ocean Resort is a very centrally located residential community consisting of 60 villas and apartments.
Are you planning a trip to Curaçao? We are happy to welcome you for an unforgettable holiday at Curaçao Ocean Resort. This unique safe and completely gated 5* resort is located directly ocean front in a central location on the island of Curaçao at the end of Sea aquarium Beach/Mambo Beach and adjacent to the Jan Thiel Nature preserve and features a crystal-clear lagoon, nowhere else to be found on the island.
In addition to being directly located at the beach, we are within walking distance to many great amenities.
Beautiful white sandy private beach directly at your doorstep with an amazing view over the ocean and lagoon, while the waves are tenderly crashing onto the shore and palm trees are waiving gently in the background. On the beach you find palapas (umbrellas) and beach loungers free of charge for your convenience. The resort offers several areas for relaxation. You can take a walk for instance through the lush and well-maintained tropical gardens or go for a swim in the large resort swimming pool with kiddies' pool for the little ones.
Curaçao Ocean Resort is the perfect location for a family getaway. The kids can play at the private beach, snorkel and swim in the lagoon and enjoy the large resort swimming pool with wading pool especially for the little ones. There are complementary lounge chairs and enough shade to be comfortable and to keep you safe from the sun. Make it an unforgettable vacation by indulging in a family Dolphin encounter or swim at the nearby Dolphin Academy! More water sports can be explored in short distance of Curaçao Ocean Resort like scuba diving, kite surfing, sailing, fishing etc.
Many other tourist attractions and island adventure are easily reachable by car from the resort's location. Palms & Pools features a private parking space reserved for your rental car.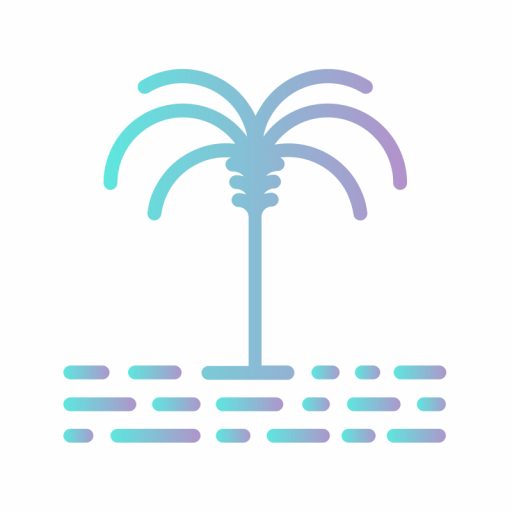 We stayed 12 days in the beautiful apartment of Hans & Michaela. The location is absolutely fantastic! It is opposite the Sea Aquarium. Walking distance from Mambo Beach. You can also see the dolphins swimming from the terrace of the apartment in the morning. Super fun experience! It is a luxury apartment with all amenities. Small incidents are quickly resolved. Contact with Michaela was excellent both before and during the holidays. Michaela has also given us many great tips. Thank you for this! You can explore the island in a fun way with a rental car. We recommend this wonderful stay to everyone!
Stefan & Sindy
Couple
Four of us, two couples, spent unforgettable 10 days in the most perfect vacation place which exceeded our expectations. Excellent luxury apartment with contemporary appliances and tasteful furniture, filled with all chosen with love and care things you would find in your own home. Large and at the same time cozy terrace with three different spots - for lunch/dinner, rest, and coffee break. Swimming pool at the arm reach of the terrace. Practically private beach steps away. The owners of the apartment, Michaela and Hans, are the most charming people with whom we started to communicate long before we arrived to Curacao. They promptly answered all our questions, gave advice on the island vacation and were supportive and friendly in every way possible. Even if we tried hard - we can't find any flaw in the most perfect time we had in this place, prepared for its guests with thought, care and love.
Evelyn
United States
We zijn hier 3 weken geweest. Wat een luxe. Het ontbreekt je hier aan niets. Het appartement is groot en smaakvol ingericht. Er is werkelijk alles aanwezig. Het zwembad voor de deur was voor de kinderen geweldig. Het prive stand heerlijk dichtbij en daar is het mooiste koraal van het eiland te vinden. Heerlijk om daar te snorkelen. Heerlijk eten in de omgeving op loopafstand. Wij hebben enorm genoten en komen zeker terug. Bedankt Michaela en Hans
Wilma
Nederland
Prachtig, modern en smaakvol ingericht apartement voorzien van alle gemakken. Heerlijke bedden en veel zachte handdoeken. Kleinschalig top resort met geweldig eigen strand en fraai zwembad. Rust,luxe en veiligheid. Ook in Corona tijd !
Trail
Nederland
Wat kan je meer zeggen over een topvakantie, toplocatie en top accommodatie! In het appartement echt aan alles gedacht, heerlijke bedden en stoelen. Terras ook heeerijk met geweldig uitzicht! Strand en Hemmingway op 1,5 minuut lopen. Kan geen minpunt bedenken. Bedankt Michaela & Hans
Tom
Nederland
Wat een heerlijk appartement! Ideaal gelegen tijdens de dolfijntherapie van onze zoon. Het is prachtig afgewerkt met oog voor details. Het ontbrak ons aan niks, alles is aanwezig voor een onbezorgde vakantie. Een fantastisch ruim terras en met kinderen ideaal gelegen aan het zwembad. We komen zeker terug!
Hans
Nederland
Wij zijn al jaren fan van het Curacao Ocean Resort. Dit resort ligt op de mooiste locatie van het eiland en hebben nu ook (voor ons) het mooiste appartement ontdekt. Aan alles is gedacht en voelt totaal niet als vakantie appartement. De bedden lagen echt fantastisch! Het voelde echt als thuiskomen. Wij komen hier zeker terug!
Claudia
Nederland
I liked a lot of things: - It was very homely and comfortable. - I loved the private beach which was perfect for snorkeling - the outdoor patio area was fantastic for meal time. - since Curaçao was in lockdown, the entertainment satellite box was great for the evenings. The closest grocery store is a 5 minute drive away, which can be a little inconvenient for anyone who prefers to have a convenient store within a walking distance.
David
Schotland
Traumhaft schöne Lage mit schönem Ausblick. Sehr schöne Unterkunft mit allem was man braucht. Wir haben uns sehr wohl gefühlt.
Gunther
Germany
The apartment was great, very clean and stocked with all necessary stuff, the beach almost private, with beach chairs and shadow always available. We liked everything
Boris
United States
Das Apartment hat eine super Lage . Direkt am Pool mit Blick aufs Meer und das Seeaquarium . Das Seeaquarium und der Mambo Beach waren in ein paar Minuten zu erreichen . Die Ausstattung war sehr stilvoll und modern . Genau wie man es vorher auf den Bildern sehen konnte . Wir waren mit meiner im Rollstuhl sitzenden Tochter dort . Für sie war dort alles perfekt . Es gibt eine kleine Rampe vor der Türe und sie konnte alle Räume gut erreichen . Der Kontakt zu den Gastgebern vorher als auch vor Ort war super . Antworten auf Fragen oder Wünschen wurden schnell beantwortet und umgesetzt . Ich kann das Apartment jedem nur empfehlen.
Ines
Germany
I was in love with this place since the first second I saw it. Thanks for the flexibility of Michaela's family they let us stay in the house even though the booking was so last minute. The communication with the owner was friendly and fast. The house itself is amazing! Everything is exactly like in a pictures... the house, the terrace, the palms and pool, beach and etc. While we were in Curacao we compared other places in the area and I must say this is the best you can get when considering aspects like price, location, housing, facilities, environment and safety. We definitely coming back to stay here again!!!
Emilija
Februari 2021
What a super nice house in a top location! Enjoyed this beautiful place so much. The house is equipped with every luxury, nothing is missing! Compliments to Hans and Michaela! Waking up every morning in this place is enjoying, the dolphins you see, the sea! The private beach at the resort is also lovely, and if you want more crowds and good food, you can walk to Mambo beach! Also compliments to the guidance and cleaning, everything is very well arranged! The wonderful massage from Johanna at pura Vida is also recommended to book during your stay! We really enjoyed our stay in palms and pools and will definitely come back here!
Clau en Roger
March 2021